Assoc. Prof. RNDr. Peter Filipčík, PhD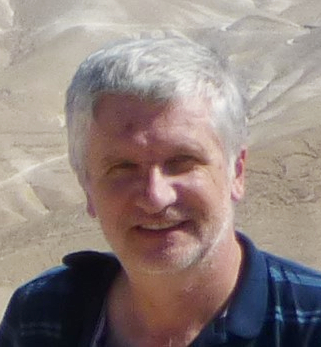 Laboratory of Molecular and cellular neurobiology is focused to investigation of mechanisms associated with the degeneration of neurons in central nervous system (CNS) and to identification of factors that are involved in the progression of degenerative changes.
The major experimental tools we use in the research are animal and cellular models of Alzheimer's and Parkinson's disease, including primary neurons from the brains of experimental animals either transgenic or transduced by recombinant AAV. Analytics is performed by transcriptomics and basic protemics as well as immunofluorescent techniques.
Our experimental research has two major directions:
The development of novel, improved models of neurodegenerative diseases by means of expression vectors having cell-specific promoters, in the form of plasmids or recombinant adeno-associated viral (AAV) vectors, for the use by somatic transgenesis in adult animals. We are also developing the specific rAAV for the purpose of experimental gene therapy.
Decoding neuro-immune interactions within the animal models of degenerative CNS, understanding the molecular processes leading to induction of neuropathogenic changes typical of sporadic CNS diseases. Searching for novel therapeutic targets and novel diagnostics.
Lab Members
RNDr. Martin Čente, PhD
MSc. Michaela Škrabanová, PhD
MSc. Nina Košíková (PhD student)
Ing. Kristína Koniarová
Ing. Vlasta Záhorcová
Stanislava Mandáková (technician)
Projects – funding
Etiopatogenesis of neurodegenerative diseases: the role of post-transcriptional processing of RNA for onset and progression of sporadic tauopathies including Alzheimers disease.
Project No. 0677-12 – APVV
Duration: 10/2014 – 10/2016
…………
Inhibtion of expression of natively unfolded proteins and its consequence for progression of neurodegeneration.
VEGA 2/0147/16
Duration: 01/2016 – 12/2018
Publications
Filipcik P, Cente M, Zilka N, Smolek T, Hanes J, Kucerak J, Opattova A, Kovacech B, Novak M. Intraneuronal accumulation of misfolded tau protein induces overexpression of Hsp27 in activated astrocytes. Biochim Biophys Acta. 2015 Jul;1852(7):1219-29. doi: 10.1016/j.bbadis.2015.03.003.
Opattova A, Cente M, Novak M, Filipcik P. The ubiquitin proteasome system as a potential therapeutic target for treatment of neurodegenerative diseases (Review) Gen. Physiol. Biophys. (2015), 34, 337–352
Opattova A, Filipcik P, Cente M, Novak M. Intracellular degradation of misfolded tau protein induced by geldanamycin is associated with activation of proteasome. J Alzheimers Dis. 2013;33(2):339-48. doi: 10.3233/JAD-2012-121072.
Filipcik P, Novak P, Mravec B, Ondicova K, Krajciova G, Novak M, Kvetnansky R. Tau protein phosphorylation in diverse brain areas of normal and CRH deficient mice: up-regulation by stress. Cell Mol Neurobiol. 2012 Jul;32(5):837-45. doi: 10.1007/s10571-011-9788-9.
Filipcik P, Zilka N, Bugos O, Kucerak J, Koson P, Novak P, Novak M. First transgenic rat model developing progressive cortical neurofibrillary tangles. Neurobiol Aging. 2012 Jul;33(7):1448-56. doi: 10.1016/j.neurobiolaging.2010.10.015.
Cente M, Mandakova S, Filipcik P. Memantine prevents sensitivity to excitotoxic cell death of rat cortical neurons expressing human truncated tau protein. Cell Mol Neurobiol. 2009 Sep;29(6-7):945-9. doi: 10.1007/s10571-009-9379-1. Epub 2009 Mar 17.
Filipcik P, Cente M, Krajciova G, Vanicky I, Novak M. Cortical and hippocampal neurons from truncated tau transgenic rat express multiple markers of neurodegeneration. Cell Mol Neurobiol. 2009 Sep;29(6-7):895-900.doi:10.1007/s10571-009-9372-8.
Zilka N, Filipcik P, Koson P, Fialova L, Skrabana R, Zilkova M, Rolkova G, Kontsekova E, Novak M. Truncated tau from sporadic Alzheimer's disease suffices to drive neurofibrillary degeneration in vivo. FEBS Lett. 2006 Jun 26;580(15):3582-8.
Cente M, Filipcik P, Pevalova M, Novak M. Expression of a truncated tau protein induces oxidative stress in a rodent model of tauopathy. Eur J Neurosci. 2006 Aug;24(4):1085-90